Product information
Ingredients
Whole goat milk, Demineralised goat whey powder (from milk), Vegetable oils (sunflower, coconut, rapeseed), Galacto-oligosaccharides (from milk), Lactose (from milk), Calcium citrate, Choline bitartrate, Potassium chloride, Calcium lactate, Sodium citrate, Magnesium chloride, Sodium ascorbate, Oil from the microalgae Schizochytrium sp., L-Tyrosine, L-Phenylalanine, L-Tryptophan, Potassium hydroxide, Inositol, Oil from Mortierella alpina, L-Isoleucine, Taurine, Calcium phosphate, Iron pyrophosphate, Nucleotides (Cytidine- 5'-monophosphate, disodium Uridine-5'-monophosphate, Adenosine-5'-monophosphate, disodium Inosine-5'-monophosphate, disodium Guanosine-5'- monophosphate), L-Carnitine, Zinc sulphate, Vitamin E, Niacin, Calcium pantothenate, Copper sulphate, Thiamin, Riboflavin, Vitamin A, Vitamin B6, Manganese sulphate,
Folic acid, Potassium iodide, Sodium selenite, Vitamin K, Vitamin D3, Biotin, Vitamin B12.
Allergy Advice: For Allergens See Ingredients in Bold.
Nutritional information
Nutritional values

Per 100g

Per 100ml

Energy

kJ

kcal

2134

510

275

66

Fat

g

27

3.5

of which:

- saturates

g

10

1.3

- unsaturates

g

17

2.2

Total Carbohydrate

g

56

7.2

- sugars*

g

54

7

- lactose

g

52

6.7

Fibre

g

1.8

0.23

of which Galacto-oligosaccharides

g

1.7

0.22

of which 3'GL**

g

0.1

0.01

Protein (N x 6.25)

g

10.4

1.3

- Whey protein

g

6.3

0.8

- Casein protein

g

4.1

0.5

Vitamins




Vitamin A

mcg-RE

450

59

Vitamin D3

mcg

11

1.4

Vitamin E

mg-α-TE

17

2.2

Vitamin K

mcg

33

4.3

Vitamin C

mg

90

12

Thiamin

mg

0.5

0.06

Riboflavin

mg

1.2

0.15

Niacin

mg

5

0.65

Vitamin B6

mg

0.41

0.05

Folate

mcg (DFE)

133

17

Vitamin B12

mcg

0.9

0.12

Pantothenic Acid

mg

3.7

0.5

Biotin

mcg

22

2.8

Minerals




Sodium

mg

170

22

Potassium

mg

650

84

Chloride

mg

500

64

Calcium

mg

340

44

Phosphorous

mg

210

27

Magnesium

mg

48

6.2

Iron

mg

5.7

0.7

Zinc

mg

3.9

0.5

Copper

mg

0.41

0.053

Iodine

mcg

100

13

Selenium

mcg

19

2.5

Manganese

mcg

55

7

Fluoride

mg

<0.1

<0.015

Others




Taurine

mg

45

5.8

Choline

mg

170

22

Inositol

mg

90

12

L- Carnitine

mg

9

1

Nucleotides

mg

22

2.8

Omega 3




α-Linolenic Acid (ALA)

mg

350

45

Docosahexaenoic Acid (DHA - LCP)

mg

125

16

Omega 6

Linoleic Acid

mg

3700

477

Arachidonic Acid (AA – LCP)

mg

62

8
* Sugars derived from milk ** 3'-GL - Galactosyllactose
Preparation
Step 1: Wash hands, then sterilise your feeding utensils according to manufacturer's instructions.
Step 2: Boil fresh water and let cool for 30 minutes before adding powder. Do not use artificially softened or repeatedly boiled water. Measure the required water into a sterilised bottle.
Step 3: Using the scoop provided, add the correct number of levelled scoops to the bottle. Use the straight edge inside the lid to level each scoop.
Step 4: Place on a sterilised cap and shake well to dissolve powder. Remove cap and replace with a sterilised teat.
Step 5: Cool to a natural body temperature. Always test the temperature of the liquid on your wrist prior to feeding your baby.
For feeding your baby, add 1 level scoop of powder to each 30 ml of water (freshly boiled and cooled). Please refer to the feeding guide shown below and note this table should only be used as a guide. All babies are different and may require more or less than is shown. Kendamil Goat First Infant Milk should be fed on demand. If you need more advice talk to your healthcare professional.
Feeding Guide (birth to 6 months)

Age of baby

Weight of baby

Water per feed*

Scoops

per feed

Feeds
per 24 hours

kg

lb

ml

Birth-1 week

3.0

7

90

3

6

1-4 weeks

3.5

8

120

4

5

1-2 months

4.5

10

120

4

5

3 months

5.5

12

150

5

5

4-6 months

6.5

14

180

6

5

1 level scoop = 4.3g
* Amount of freshly boiled and cooled water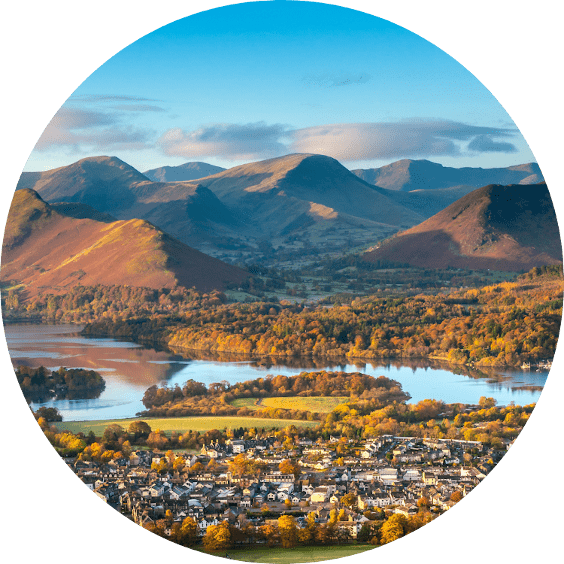 Natural Credentials
Made in Britain
Kendamil Goat is the only British made Goat formula – wow, right? We're lovingly crafted in the English Lake District (UNESCO World Heritage Site) and proudly source our ingredients from family farms across Cumbria, Somerset and Yorkshire.
So we can bring to your home a little slice of ours.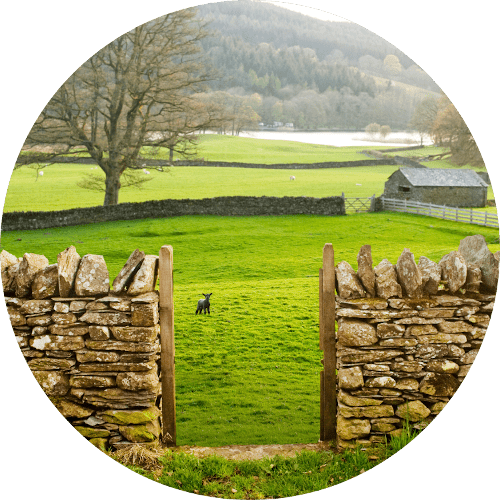 Natural Credentials
Farm to formula
We know our farmers and animals – Billy, Nanny, Buck … and the goats have names too! Every farm in our supply chain is proudly Red Tractor certified, ensuring the highest quality, ethical and and traceability standards in the UK. That means the best for your baby, from farm to formula.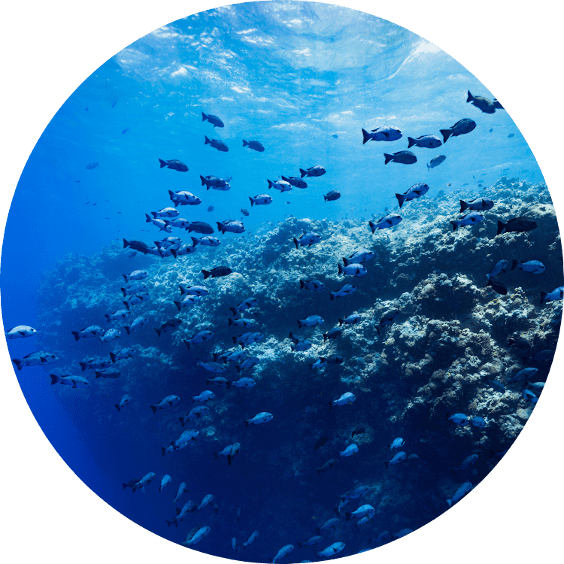 Natural Credentials
Plant power
Did you know that other goat formulas use fish oils? Sad, but true. These fish oils are processed for DHA. At Kendamil, we only use plant-based DHA, avoiding fish allergens and safeguarding our oceans. This is part of what gives Kendamil its great taste and smell!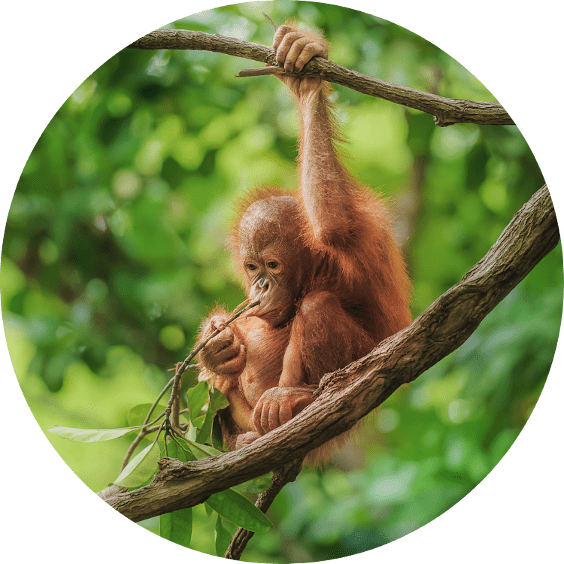 Natural Credentials
Protecting their world
We believe in protecting the planet your baby will inherit. That means saving our rainforests (no palm oil), preserving our fish stocks (no fish oil) and reducing emissions through local suppliers, renewable energy and recyclable materials. Just like your little one, we have a tiny (carbon) footprint.
Science behind the product
60 years devoted to their first years
Behind Kendamil is a passionate local team of scientists, formulators and quality experts who've dedicated their lives to researching the very best ingredients for your little one. We believe being closer to nature will make a formula that is kinder to babies and their world.
Learn More
Ingredients as good as they are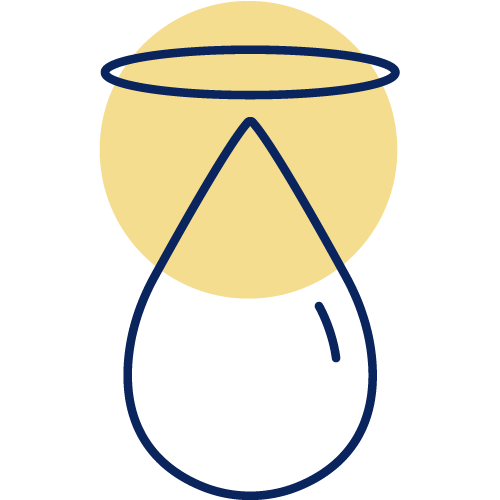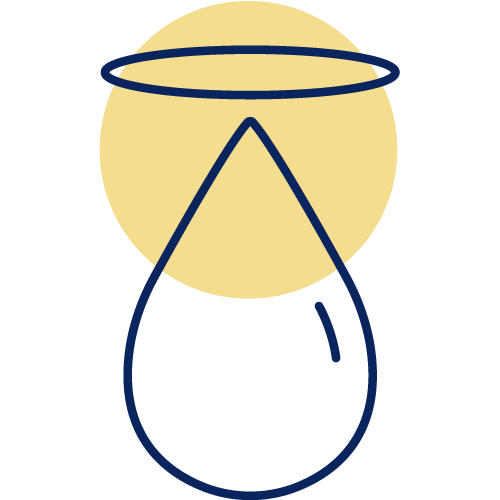 Full Cream A2 Milk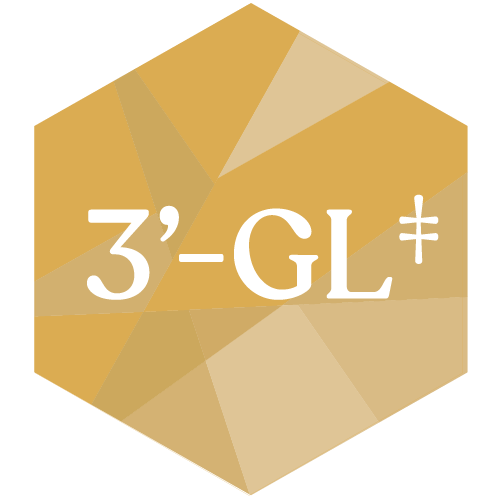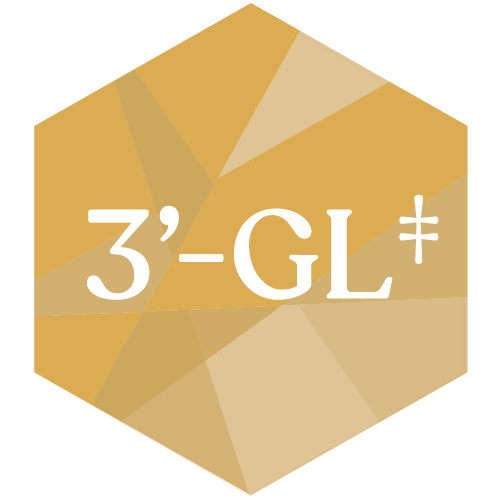 GOS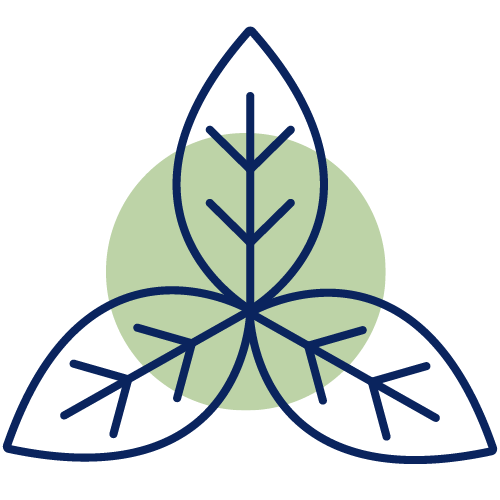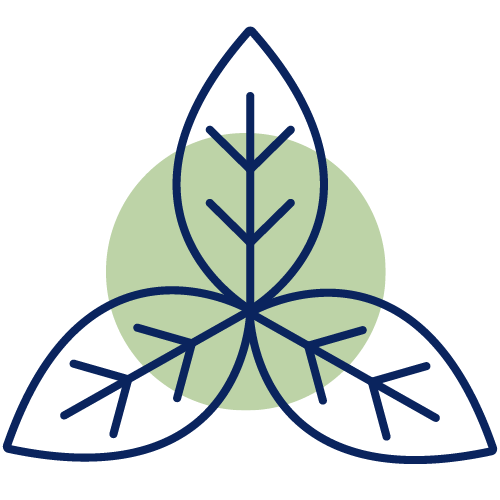 Plant-based DHA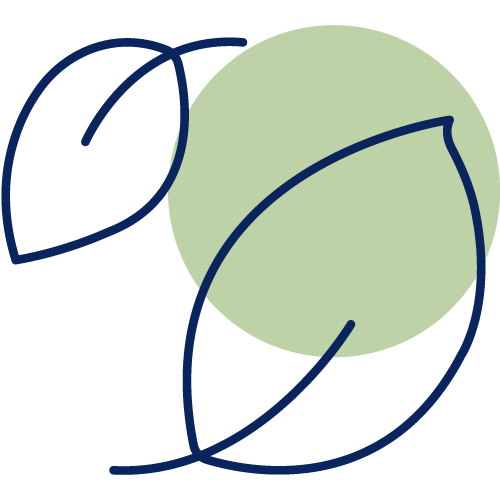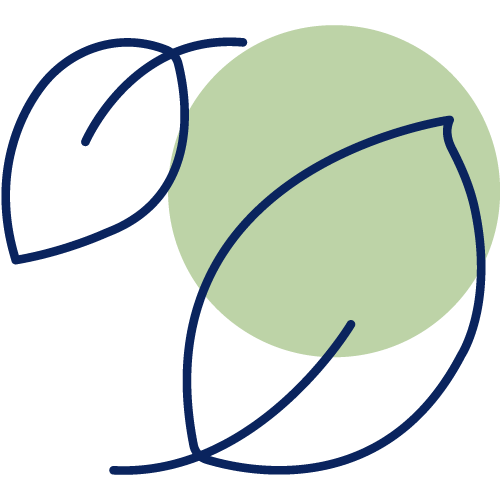 Plant-based ARA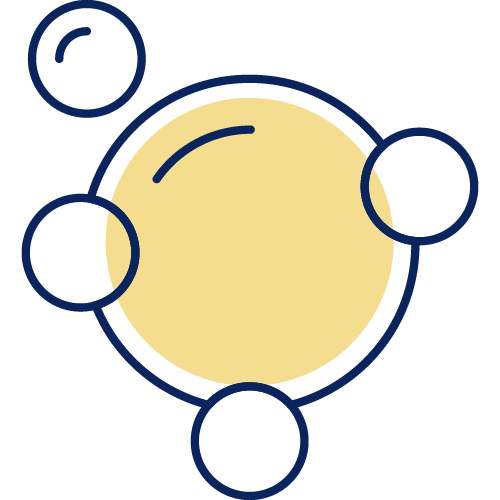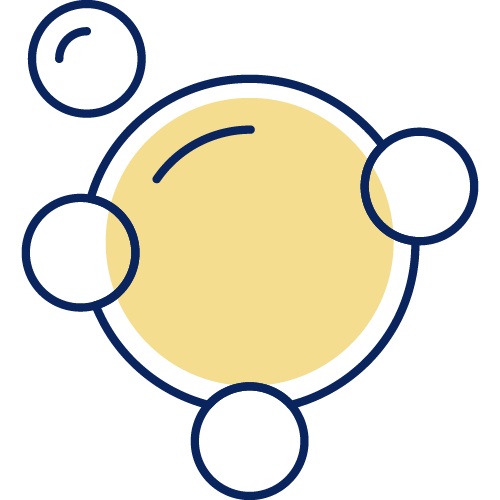 Fatty acids (ALA/LA)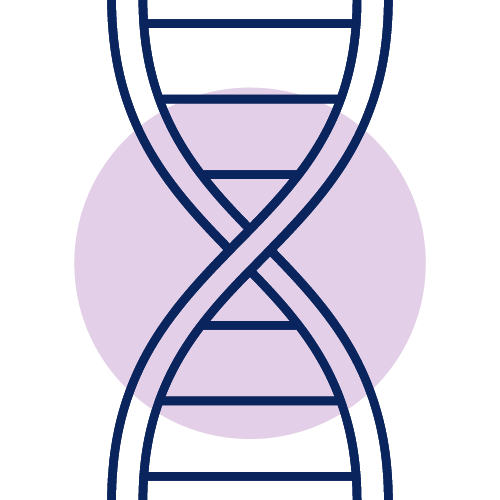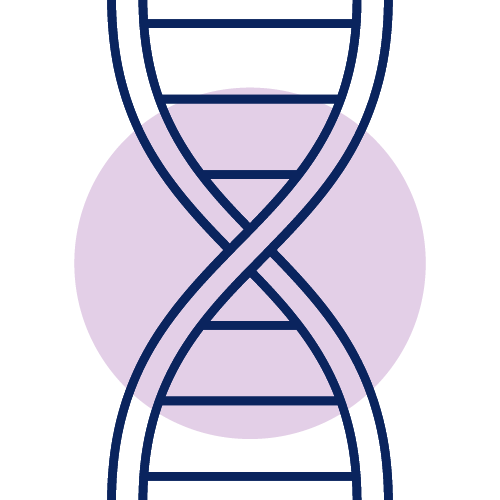 Vitamins C, A, D, Zinc
Frequently asked questions
Your questions answered
What are the benefits of goat milk?
Glad you asked!
Goat milk is similar but different to cow's milk. It contains more short and medium fatty acids which can make it easier to digest. It also contains selenium, an essential mineral that supports the development of the immune system. Goat milk also contains certain prebiotics found in breastmilk.
If your little one is experiencing minor feeding issues or not settling on cow's milk formula, it may be worth trying goat milk formula as an alternative*.
*Always refer to a healthcare professional before switching. FSA advice is that goat milk based formulas should not be given to infants with CMPA unless directed by an HCP.
Why do you use full cream milk?
Kendamil's unique whole milk recipe provides a more naturally-derived fat source for your baby and reduces the amount of vegetable oils in our formula (we proudly use no palm oil, fish oil, soya or GMOs).
Whole milk also uniquely provides your little one a natural source of Milk Fat Globule Membrane (or MFGM), as identified within breastmilk and uniquely found in all Kendamil milks.
Our Kendamil Goat milk also exclusively contains A2 milk, proven to be easier to digest for infants.
Does Kendamil contain palm oil?
We are proud that no Kendamil products contain palm oil (or fish oil, soya or GMOs for that matter).
Sadly, palm oil has been linked to devastating environmental damage, threatening our rainforest and wildlife populations. Choosing Kendamil means saying no to palm oil, for a recipe that is kinder to babies and the world they will inherit.
How is Stage 1 and 2 different?
The main difference between Stage 1 and Stage 2 is the whey:casein ratio, which changes from 60:40 to 40:60. This gradual change is designed to reflect the natural changes in breastmilk and helps prepare your little one for weaning. Stage 2 milk also contains higher lactose and less fat.
Can I change to Kendamil immediately?
We're so excited to hear you're considering joining our growing family at Kendamil!
We recommend speaking to your healthcare professional before making any changes to your little one's diet. It can be a good idea to slowly introduce new formula to allow for their tummy to adjust.
Can I refrigerate Kendamil milks?
We do not recommend storing pre-prepared bottles of milk in the fridge, as Kendamil follow the guidelines set down by the Department of Health that feeds are made fresh on demand.
Once the powder has been added to the hot water, the feed will be suitable for use for 2 hours. We would recommend that after this time any leftover product should be discarded.
Where can I buy Kendamil?
You can find Kendamil Goat in Waitrose, Kendamil.com and Amazon. Be sure to check out our Stockists page to find your nearest store.
Important note for parents and potential customers from USA incl. US Territory:
We regret that we are not able to address any of your concerns. Kendal Nutricare Ltd. does not directly or indirectly sell and/or market its products in the entire territory of the United States of America, including Puerto Rico and the US Virgin Islands. If you have purchased any of our products from an online/offline retailer not listed on our homepage, kindly direct your inquiry at the retailer from whom you have purchased the product. Kendamil.com does not ship to any USA addresses as per our Company terms.